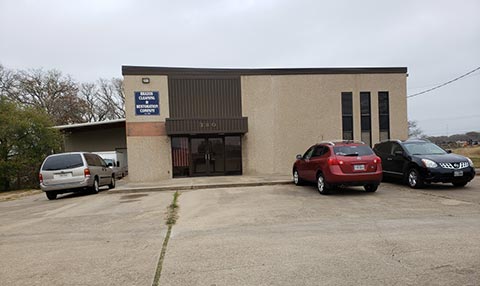 Since January 1, 1981, the Marko family has served customers from Bryan/College Station and across the country. Our customers trust their oriental and specialty rugs to Brazos Cleaning & Restoration Company for our expert cleaning and repair services. We offer superior cleaning service for a variety of applications, including Oriental Rug Cleaning, Oriental Rug Repair, Carpet Cleaning, Upholstery Cleaning, Tile & Grout Cleaning, Wood Floor Cleaning, Commercial Janitorial Cleaning, and many other type of cleaning. We are three generation Aggie owned business.
Our Business Today
Today, Brazos Cleaning & Restoration Co. focuses only on what we do best — the cleaning, care, and of oriental and specialty rugs, delicate textiles and tapestries, and carpet & upholstery cleaning. We serve the communities of Bryan/College Station and surrounding areas.
We take pride in providing the best value and the highest quality work to our customers. AlI of our work is done in our plant by our experienced staff. Our operation combines time-tested rug cleaning and rug repair techniques.
Our knowledge of rugs is second to none and we can answer virtually any question about rugs and cleaning. Modern rug production is no longer based on traditional designs, colors, and artistry, but on fashion trends. As a result different types of rugs come on the market every year. They are made with a variety of materials, dyes, and construction techniques, which affect how they are cleaned and put a premium on in- depth knowledge of rugs and their construction.
Our Values
Since January 1, 1981, our business has adhered to bedrock \values that guide everything that we do:
We will always provide the best Value and the highest quality work.
Honesty and integrity are at the foundation of our business. Our word is our bond. A handshake is our contract.
We don't wake promises we can't keep. We set realistic expectations for our customers.
Our family name and reputation are tied to our business. As a result, we will never cut corners in our work.
We treat our customers like family and take a personal interest in them
Qualified To Handle Any Cleaning Job
Since 1981, residents and businesses have chosen us first for their cleaning, restoration, and maintenance needs. We have been trained through IICRC with Certified Master and specialize in Carpet Cleaning and Certified Master Rug Cleaner® and Repair. In addition to these services we also trained in Upholstery Cleaning, Ceramic Floor, Wood Floors and we offer crime scene and biological cleanup.
Call today for service from a reliable and reputable cleaning company. Ask for Virgil and Karan Marko.